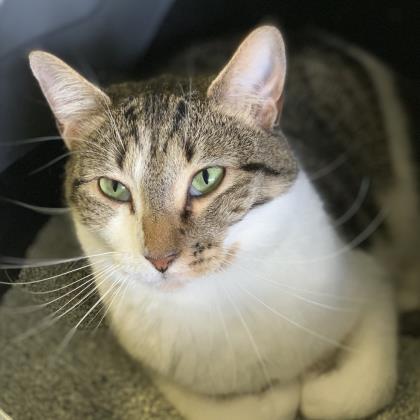 Animal Name
Rosie
Species
Cat
Sex
Female
Primary Breed
Domestic Shorthair
Age
3 year 0 month old
Primary Color
Brown
Declawed
No
Site
Humane Society Naples Main Shelter
Last Intake Date>b
2018-08-04 11:56:00
Description
*Boy do I love attention and as you offer me rubs under my neck and on the side I just melt.

*In fact, I will often turn belly up and start making biscuits.

*But, first give me a few minutes to warm up to you, and you will see how much I love people and older children.

*I am extremely fearful when around dogs and even start scratching myself.

*My hope is to feel safe and loved in a relaxed home and the reward is I will warm up your life by being by your side.