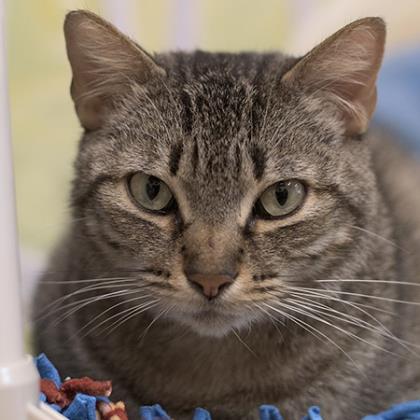 Animal Name
Boca
Species
Cat
Sex
Female
Primary Breed
Domestic Shorthair
Age
3 year 3 month old
Primary Color
Brown
Declawed
No
Site
Humane Society Naples Main Shelter
Last Intake Date>b
2017-07-26 17:13:00
Description
*I am a pretty savvy and independent feline.

*My kittens have all gone to wonderful homes and now is my time to enjoy life.

*Would like to share couch space with a human and of course receive scratches behind my ears when asked.

*Really prefer humans to feline friends and I would like to be your one and only.

*So want to be by your side always and your best forever friend, and all I want in return is you.