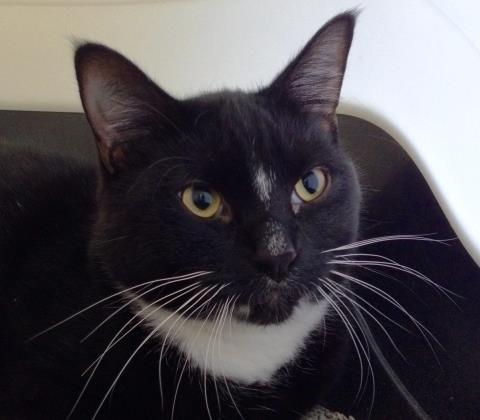 Animal Name
Honey Bee
Species
Cat
Sex
Male
Primary Breed
Domestic Shorthair
Age
1 year 0 month old
Primary Color
Black
Declawed
No
Site
Humane Society Naples Main Shelter
Last Intake Date>b
2018-11-07 11:59:00
Description
*I don't sting, fly, or have anything to do with honey except that my name is Honey Bee and if I can brag I am quite a sweetheart and mellow.

*My brother and I are bonded and so enjoy snuggling with each other.

*Even though I might be a little hesitant in the beginning, I will readily accept your attention to come sit next to you with hopes of getting a massage.

*My preference is a relaxing, quiet home where being next to you is top on my list.

*My best manners will always be used and I will be your loyal companion and confidante.