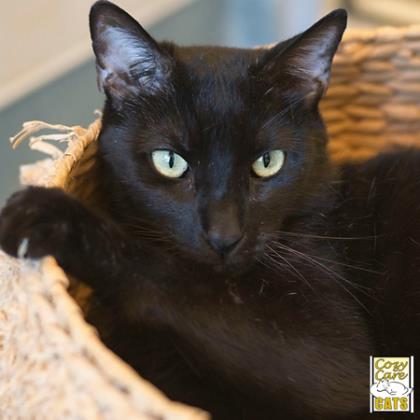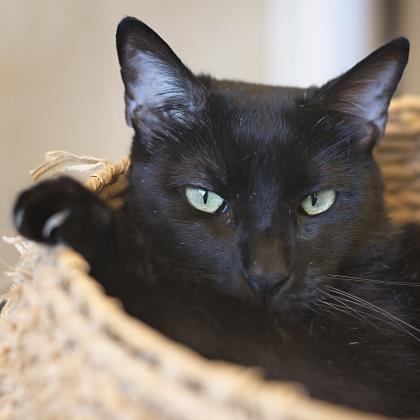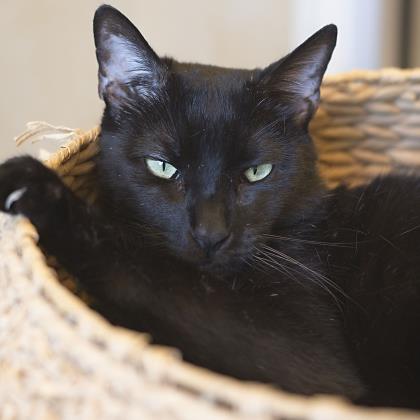 Animal Name
Bub
Species
Cat
Sex
Male
Primary Breed
Domestic Shorthair
Age
2 year 6 month old
Primary Color
Black
Declawed
No
Site
Humane Society Naples Main Shelter
Last Intake Date>b
2018-03-24 13:10:00
Description
*I am quite the sun worshipper and enjoy laying where the sun hits all my spots.

*Definitely welcome any and all attention and will come right up to you.

*So enjoy relaxing, brushing, petting, and even hugs.

*Empty laps or a spot next to you is an invitation for me to join you.

*Am the sweetest bundle of fluff and a dream to handle.

* Bub belongs to the Cozy Care Cat Club. At the time of adoption, his new family will receive a gift package, and after 30 days (upon request) his adoption fee will be refunded upon his adopter's commitment to continue to provide Bub with a permanent home. A certificate will be given for the purchase of goods and services valid only at at our own verterinary clinic.