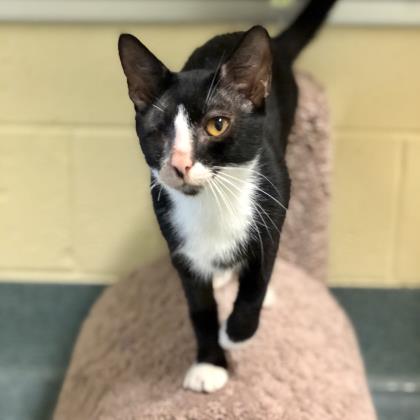 Animal Name
Thor
Species
Cat
Sex
Male
Primary Breed
American Shorthair
Age
1 year 4 month old
Primary Color
Black
Declawed
No
Site
Humane Society Naples Main Shelter
Last Intake Date>b
2018-07-05 09:29:00
Description
*My sibling, Loki, and I are a bonded pair, best friends, and do enjoy each other's company.

*Am an active boy who lights up when toys are dangling and I can jump for them.

*Definitely enjoys attention and often will rub against you if I feel more is needed.

*Being a calm, even-tempered fellow with a gentle soul, my brother and I are longing for human companionship.

*Come meet your new forever friends so we can begin a new chapter in our lives.