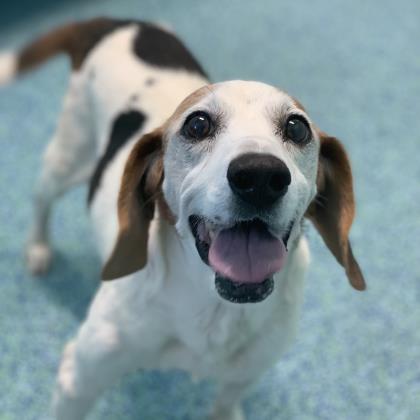 Animal Name
Bingo
Species
Dog
Sex
Male
Primary Breed
Beagle
Age
12 year 1 month old
Primary Color
Brown
Site
Humane Society Naples Main Shelter
Last Intake Date>b
2018-09-26 12:26:00
Description
Bingo is a 12 year old Beagle that was transferred from Tri-State Rescue in Georgia. He's a senior boy looking for a quiet home that can offer a soft bed to take naps on.

*I am currently being treated for Heartworm disease. Heartworm disease is transmitted by mosquitoes & isn't contagious to other animals or humans. Some patience & my medications will rid me of these pesky parasites. If you will open up your heart and give me a good home, Humane Society Naples will continue to provide my treatment for free until my tests come back negative.