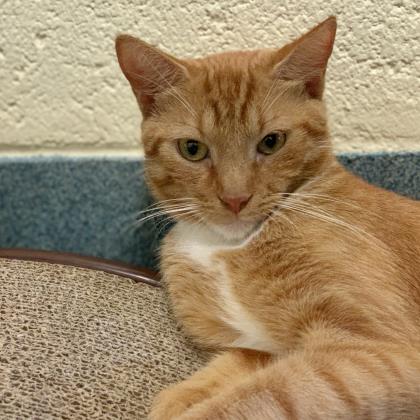 Animal Name
Sweetie Pie
Species
Cat
Sex
Female
Primary Breed
Domestic Shorthair
Age
2 year 1 month old
Primary Color
Orange
Declawed
No
Site
Humane Society Naples Main Shelter
Last Intake Date>b
2018-09-28 11:37:00
Description
*After I was rescued, everyone who got to know me said Sweetie Pie was a perfect name as it fits me.

*I am gentle, sweet, relaxed and so enjoy sitting near you.

*Under the chin rubs are welcomed and purrs of thank you follow to show my appreciation.

*I am not a rambunctious feline but rather prefer a relaxed, quiet home.

*Being part of a forever home is at the top of my wish list and you can make my dream come true.